>
>
>
Wholesale 8000pxiels Ws2812 Led Strip Sd Card Controller
Wholesale 8000pxiels Ws2812 Led Strip Sd Card Controller
Brand :aililed
Product origin :shenzhen
Delivery time :3-15days
Supply capacity :500000m/month
1. 256 Gray,Gamma correction processing software.
2. Support the rules and special-shaped handle.
3. Controller, a port output, may bring 1024/2048 light.
4. Off-line control, play back content stored in the SD card
5. T-1000C store a maximum of 16 documents
Data for t-1000s sd card controller: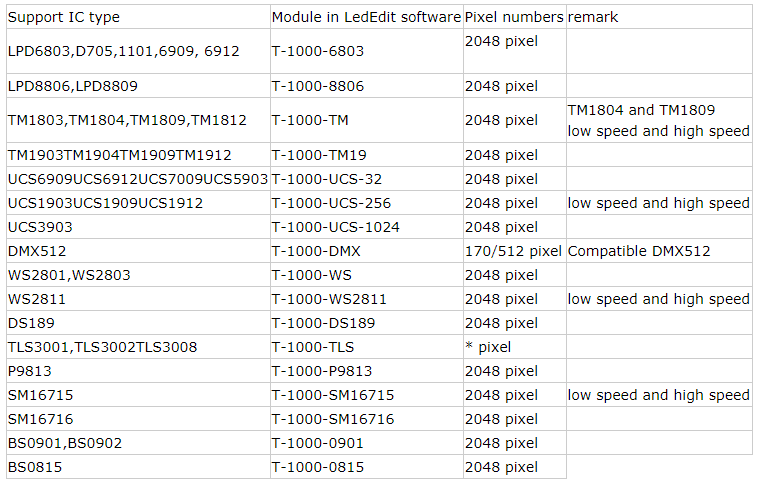 Note:Controller on the SD card can not be hot-swappable, plug the SD card every time, you must first disconnect the power supply controllerQuestion 1: After power, the T-1000 ERROR indicator has been flashing without display output Answer: The ERROR indicator has been flashing means the controller did not read the card correctly, possible problems:a .SD card is empty, with no effect fileb .The effect file in the SD card and the controller model are not match, please choose correct controller model in LedEdit and then re-create the effect file led c .SD card did not format to FAT before copy effect filesd .Please check the supply power voltage, the controller can be individually powered to exclude power reasonsf .Changing the SD card and then test to exclude the possibility of a bad SD card Question 2: The controller is powered on, the indicator is normal, but no effect change in lighting Answer: The reasons for this are as follows: A. Check if the lighting′s signal line and the controller connected correctlyB.If the TTL signal is received, the lamp and the controller must be common ground, that means connect the lighting′s and the controller′s ground togetherC.heck if the model chose during making display files on the SD card match the chips used in the lighting.
Factory Show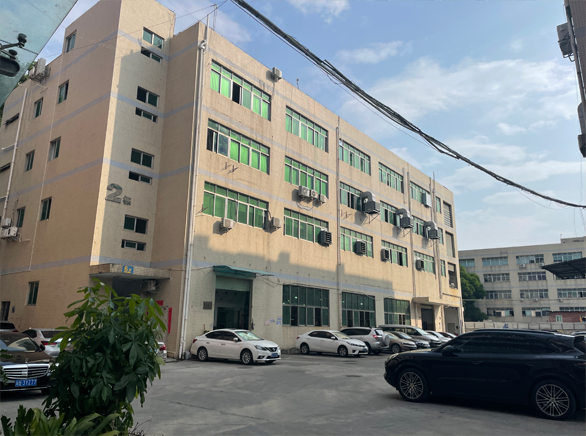 Please feel free to give your inquiry in the form below. We will reply you in 24 hours.